Emerging Light Counseling
ELC is a counseling private practice lead by founder and primary counselor Natasha Kaycee in North Carolina. She is a Licensed Professional Counselor Associate (LPCA) that specializes in the following: Chronic pain, serious illness, families of those with chronic pain and illness, grief counseling, transitions, depression, anxiety and quality of life.
She provides the highest standard of care for her clients and therefore uses current research-based practices. Here are a few of the evidence-based interventions we may use together: Cognitive Behavioral Therapy (CBT), Emotion-Focused Therapy (EFT) and Dialectical Behavior Therapy (DBT).
PROJECT DATE: 2016
LINK: www.emerginglightcounseling.com
INDUSTRY: Counseling / Psychology
CAPABILITIES: Brand & Identity Design | Brand Strategy | Brand Management | Web Design & Development
PROBLEM STATEMENT:
To design the new brand identity and it's applications for the practice.
OBJECTIVES:
Design and development of website (responsive web design: display of website as it exists and on all mobile devices.)
Design of promotional material and stationary system.
Develop assets for all social media platforms (mastheads, avatars, and platform specific display ads).
RESULT:
I focused on studying the industry, ELC target audience and philosophy of work in order to develop a brand that communicates successfully the practice's offerings and mission. The result is a brand that portrays professionalism, transmits calmness and hope through the use of graphic elements I chose, such as abstract rays of light and through a subtle but yet attractive color palette.
BRAND IMPLEMENTATION
Web & Mobile Devices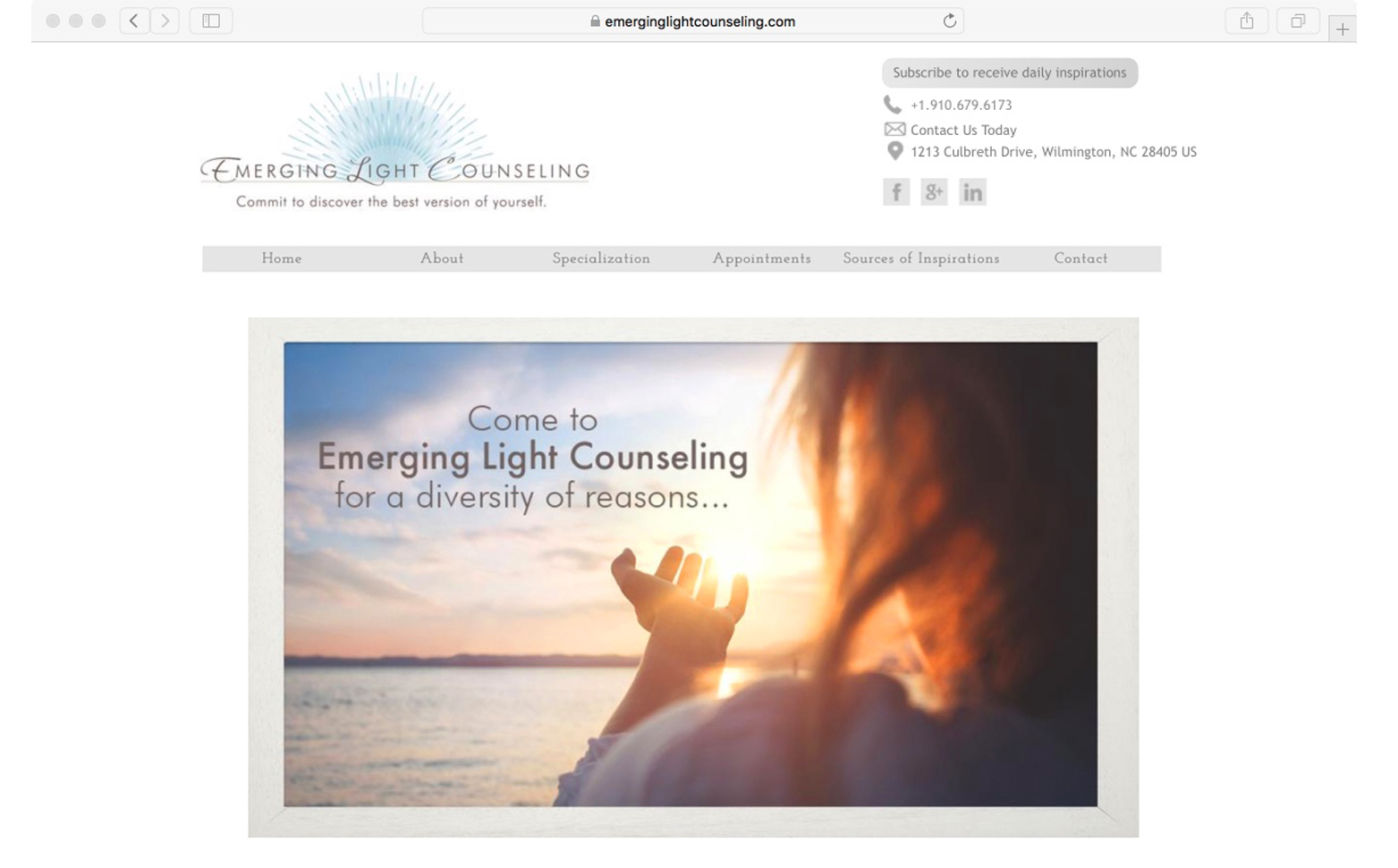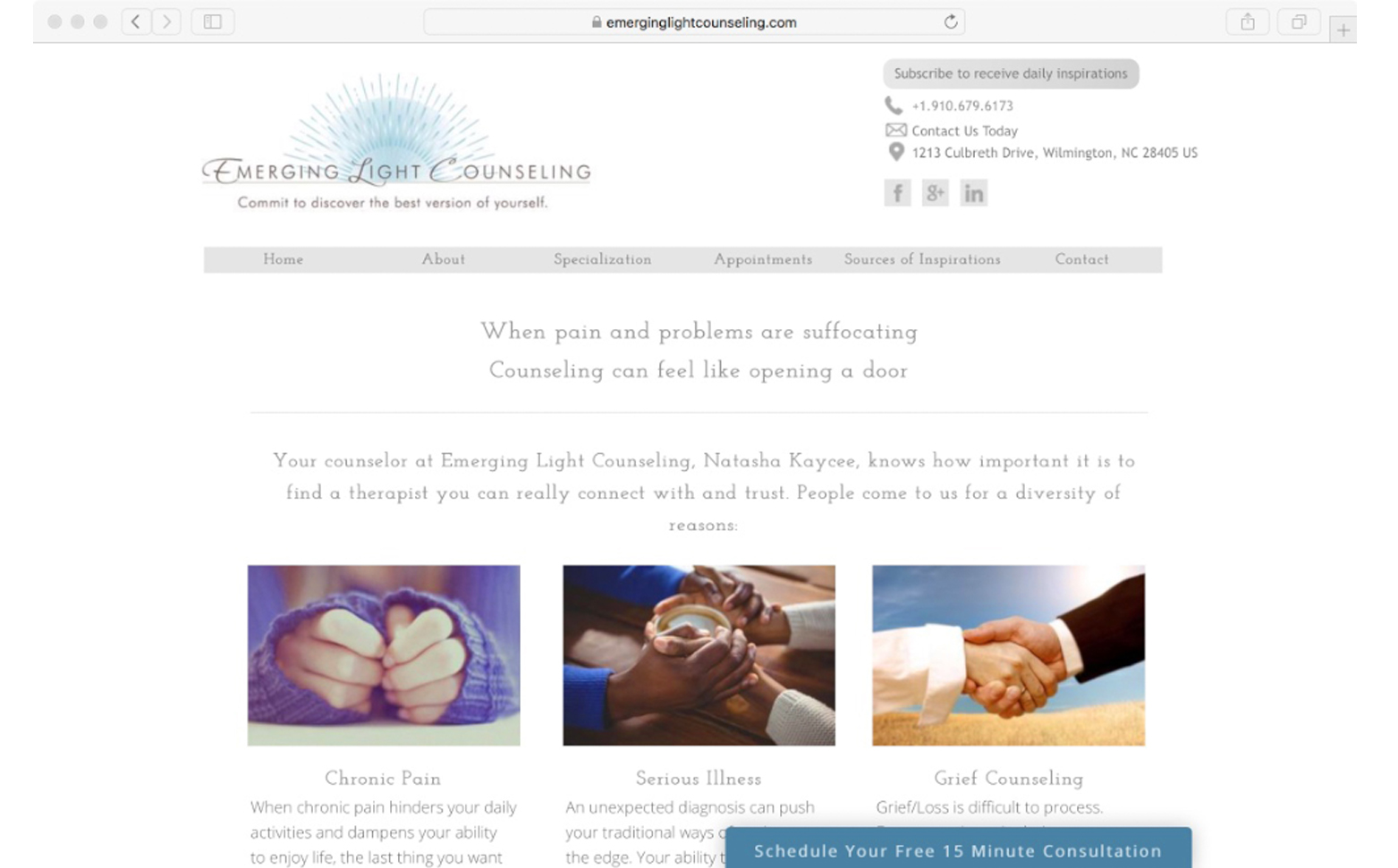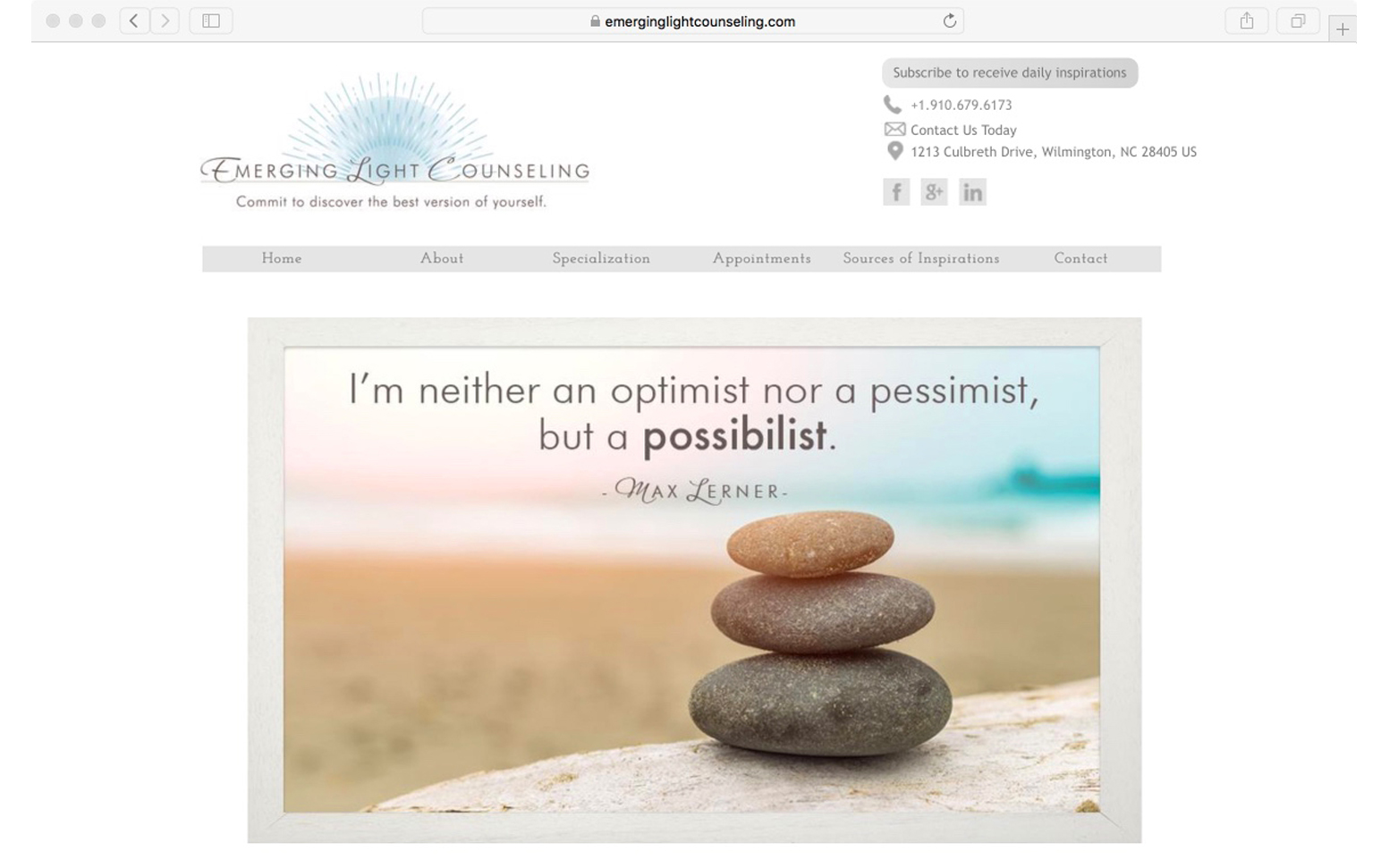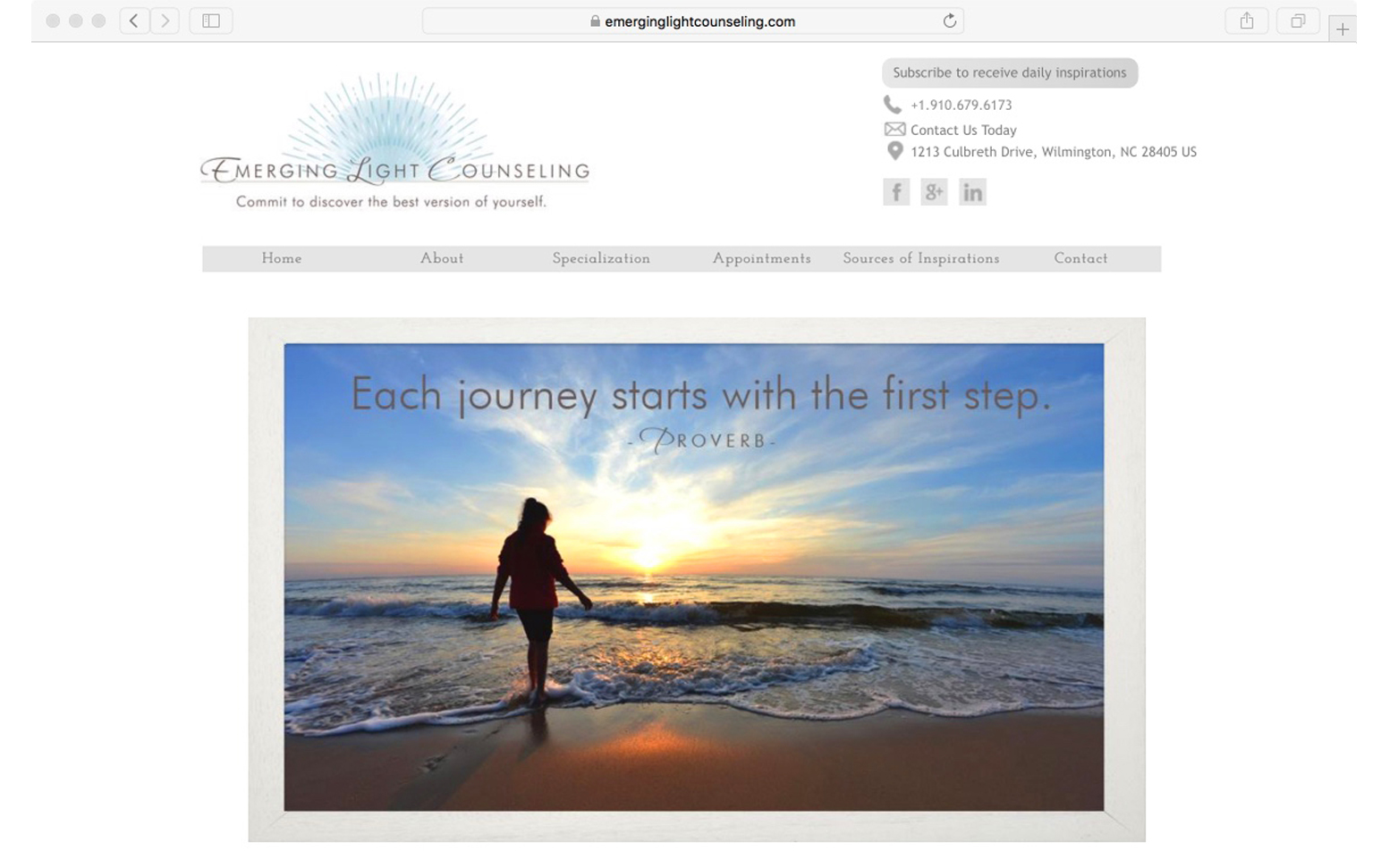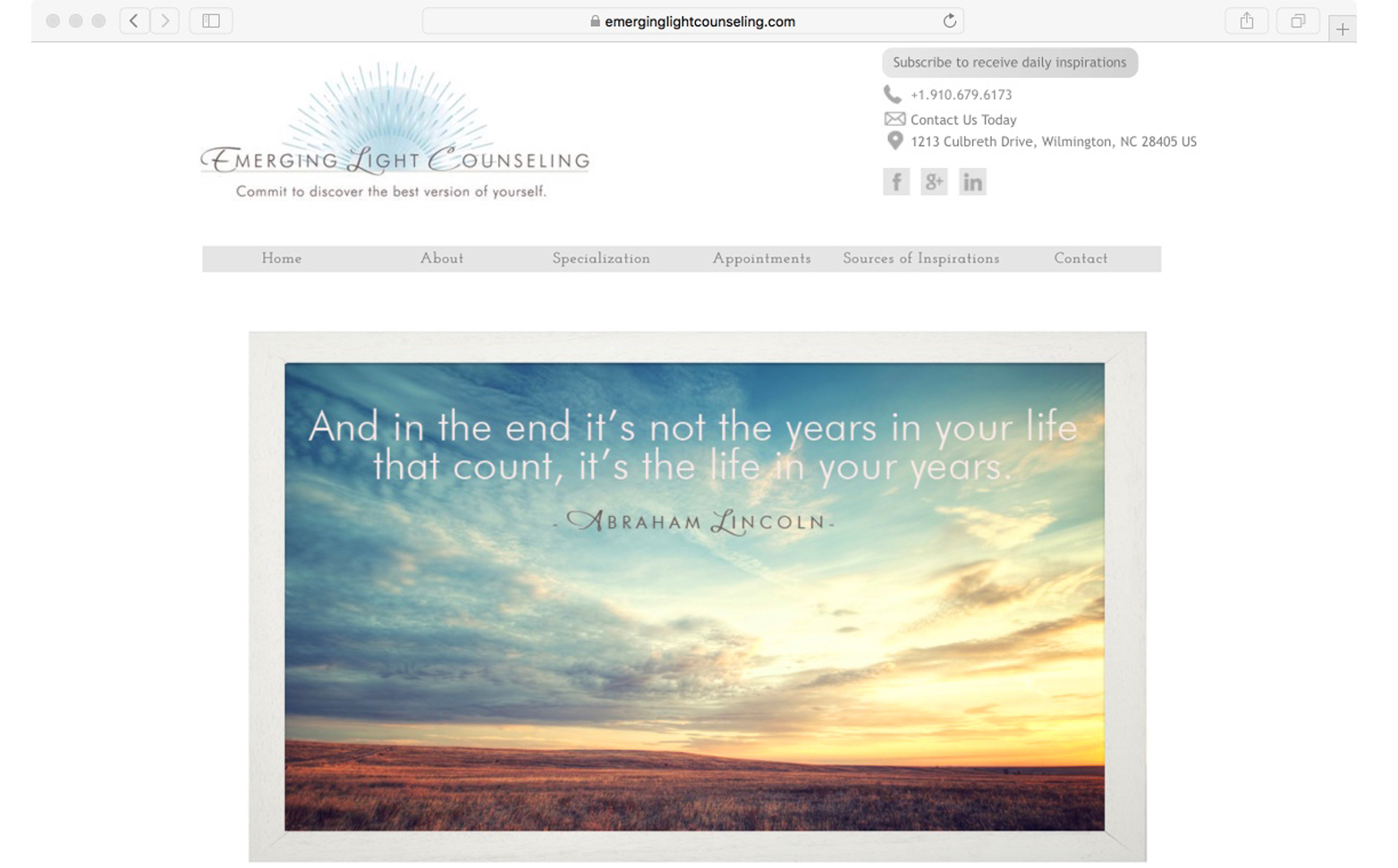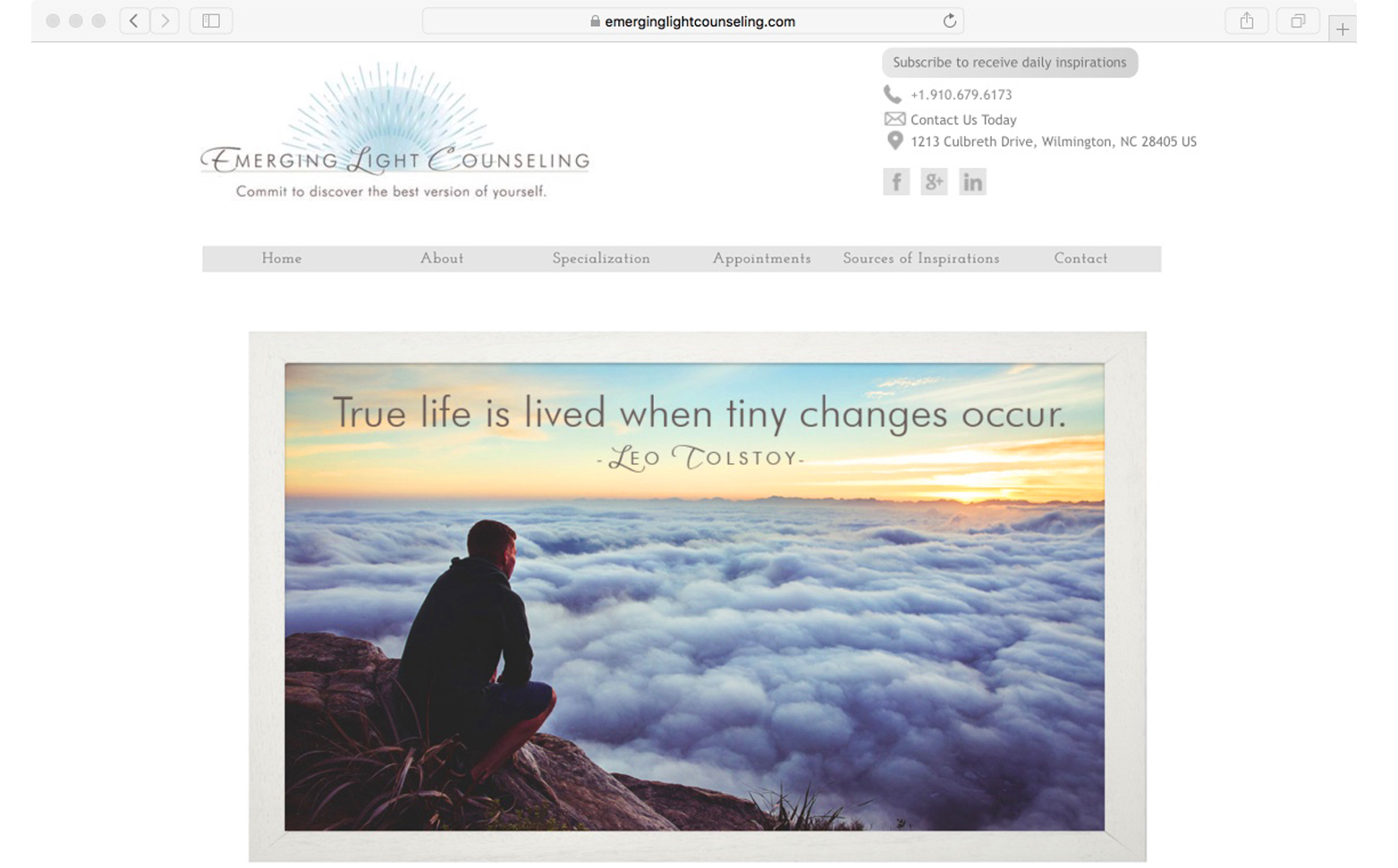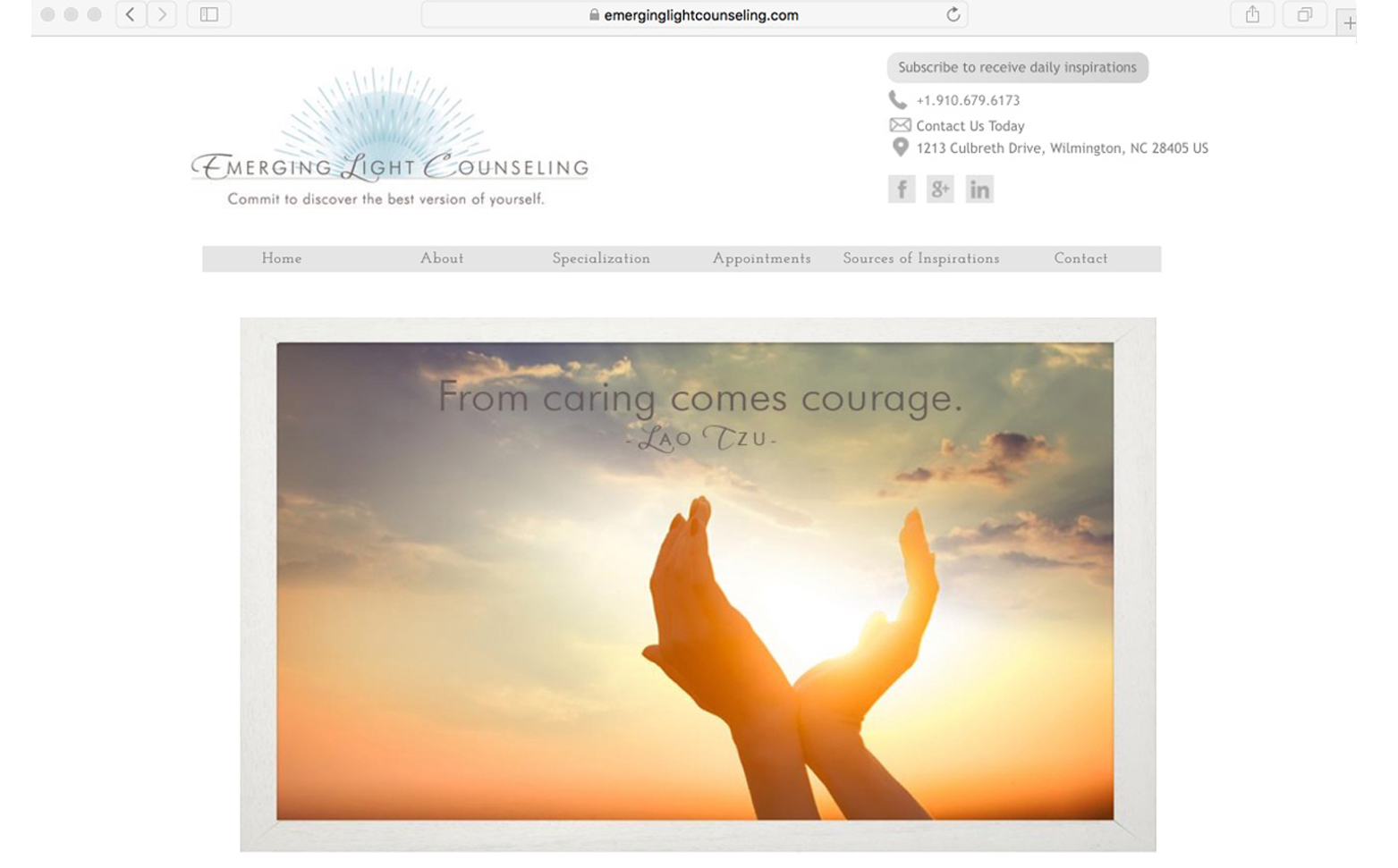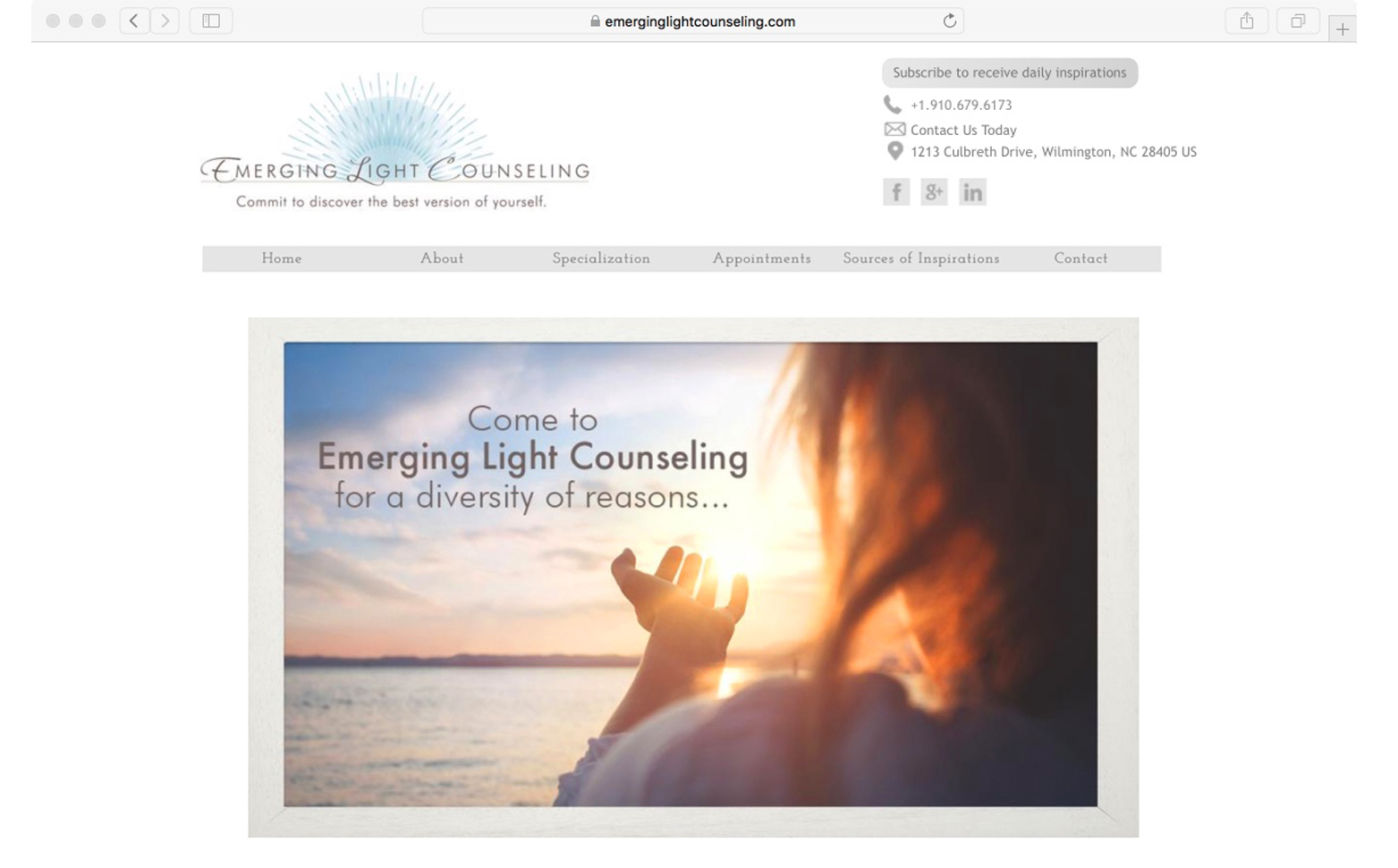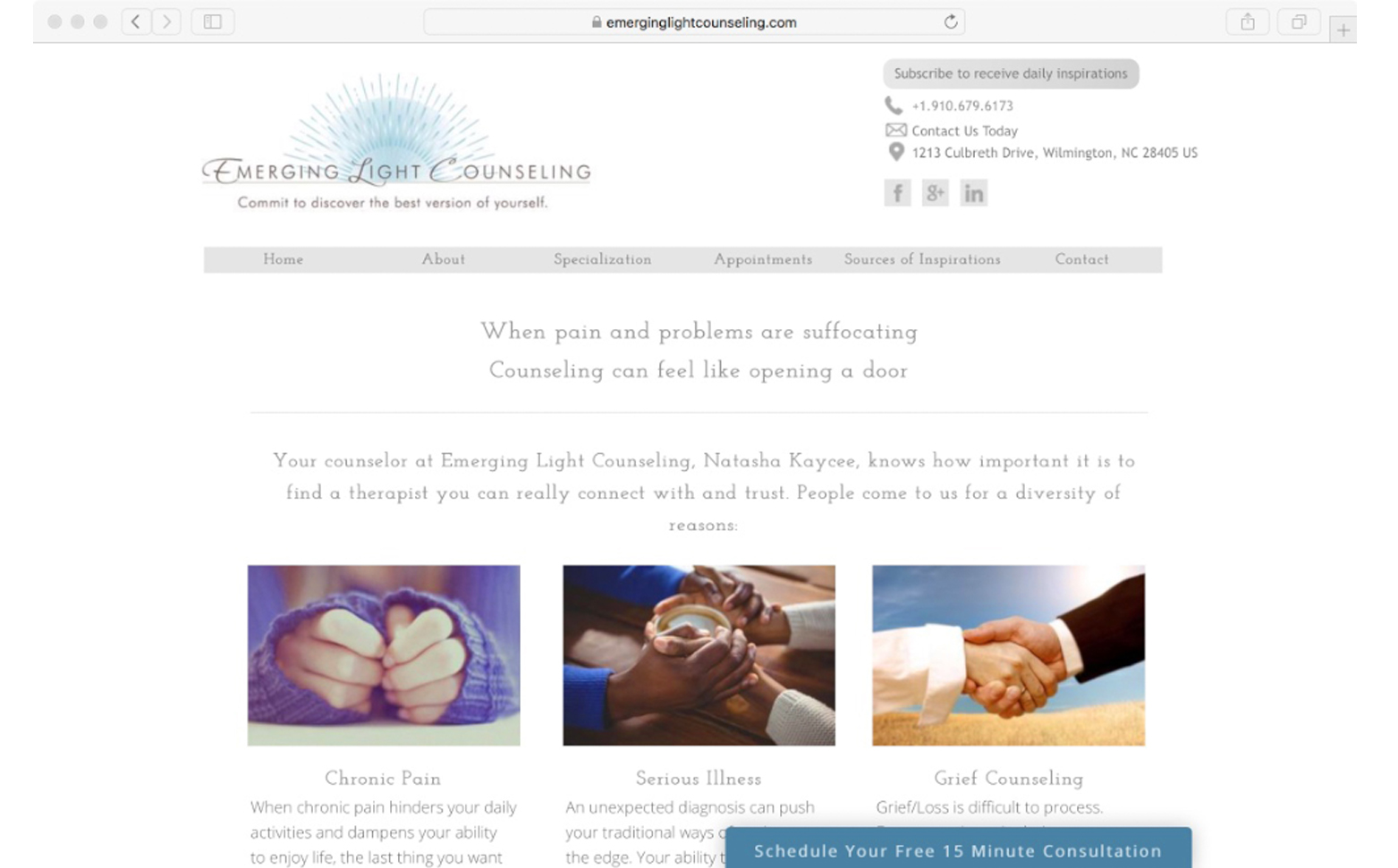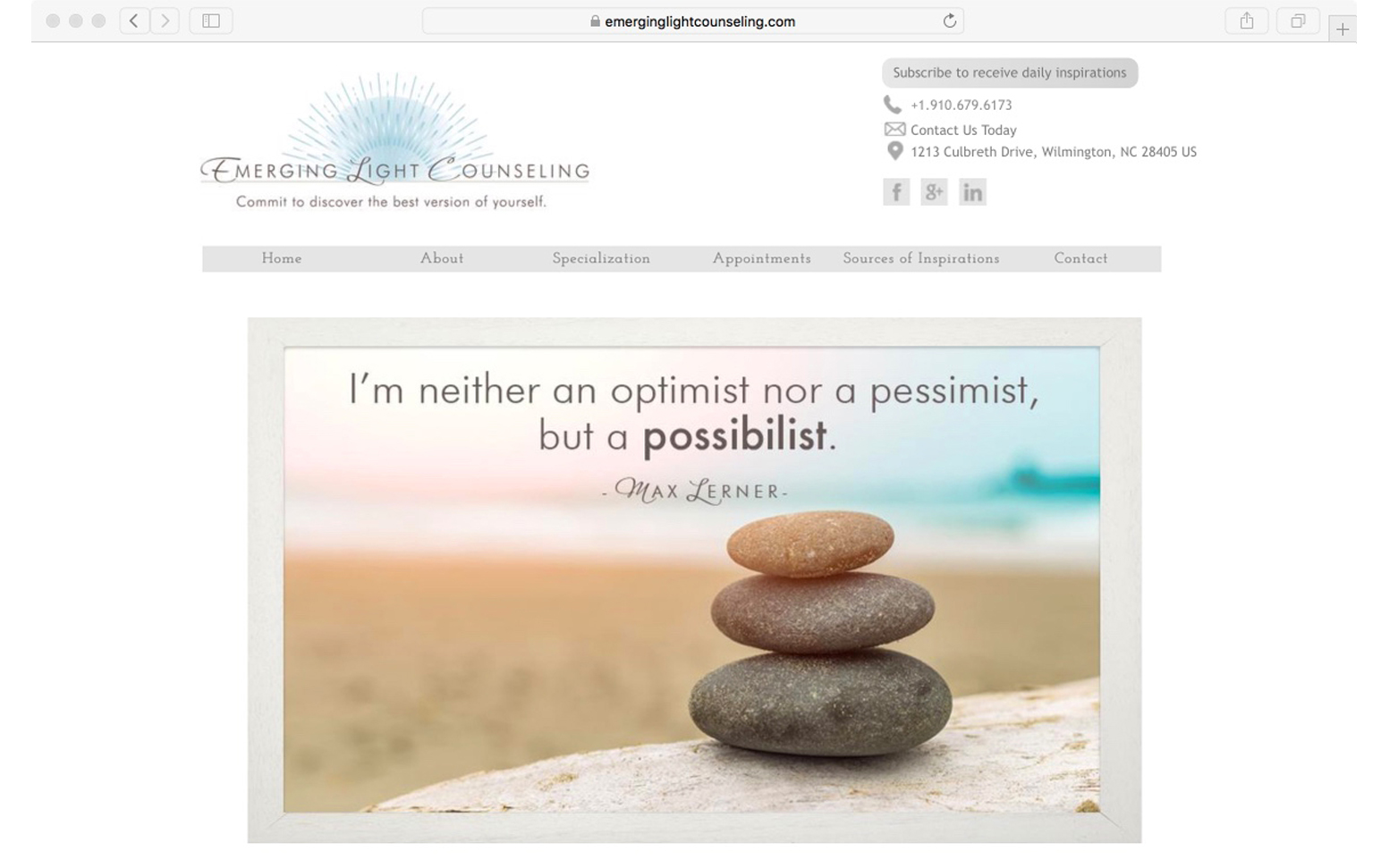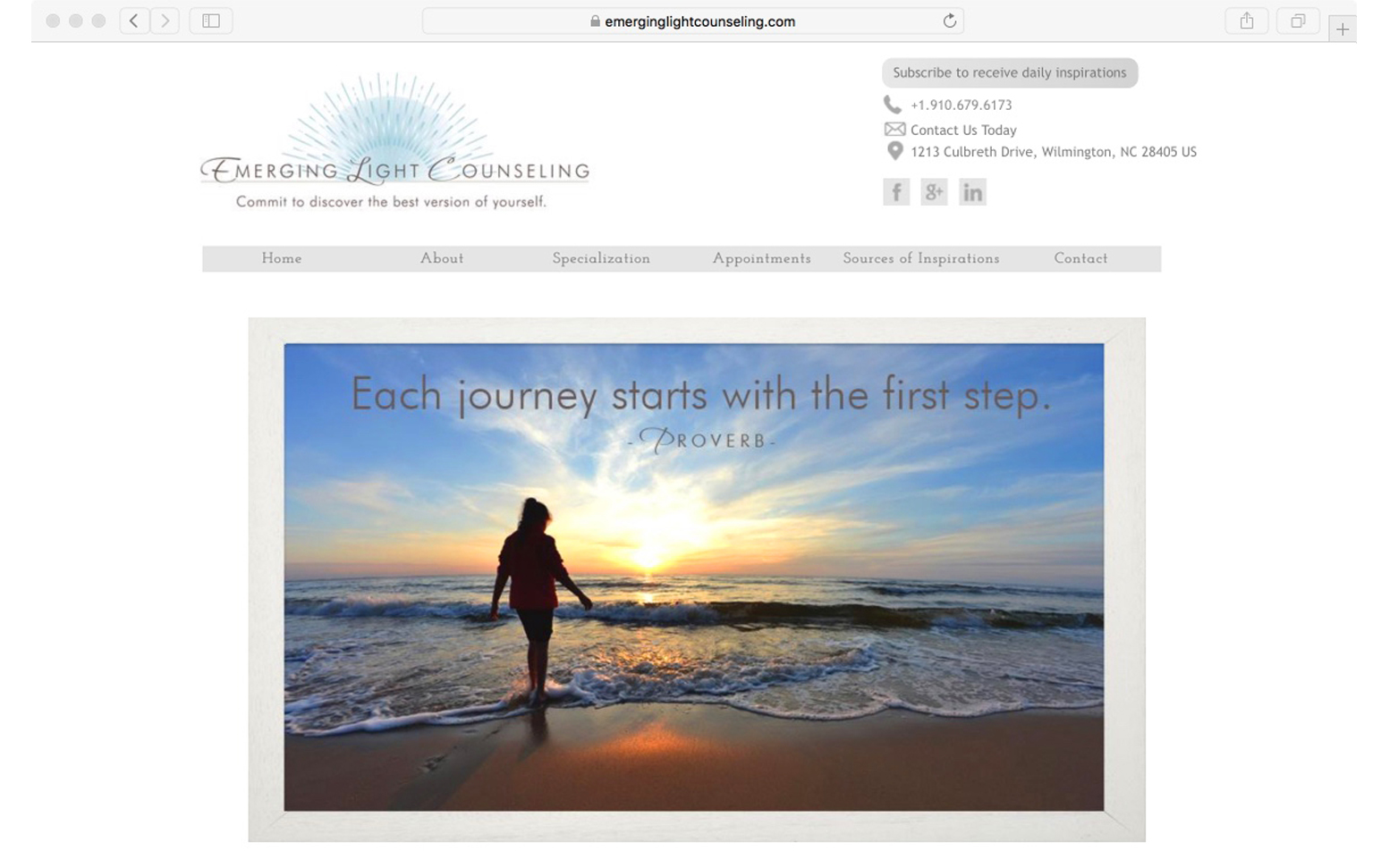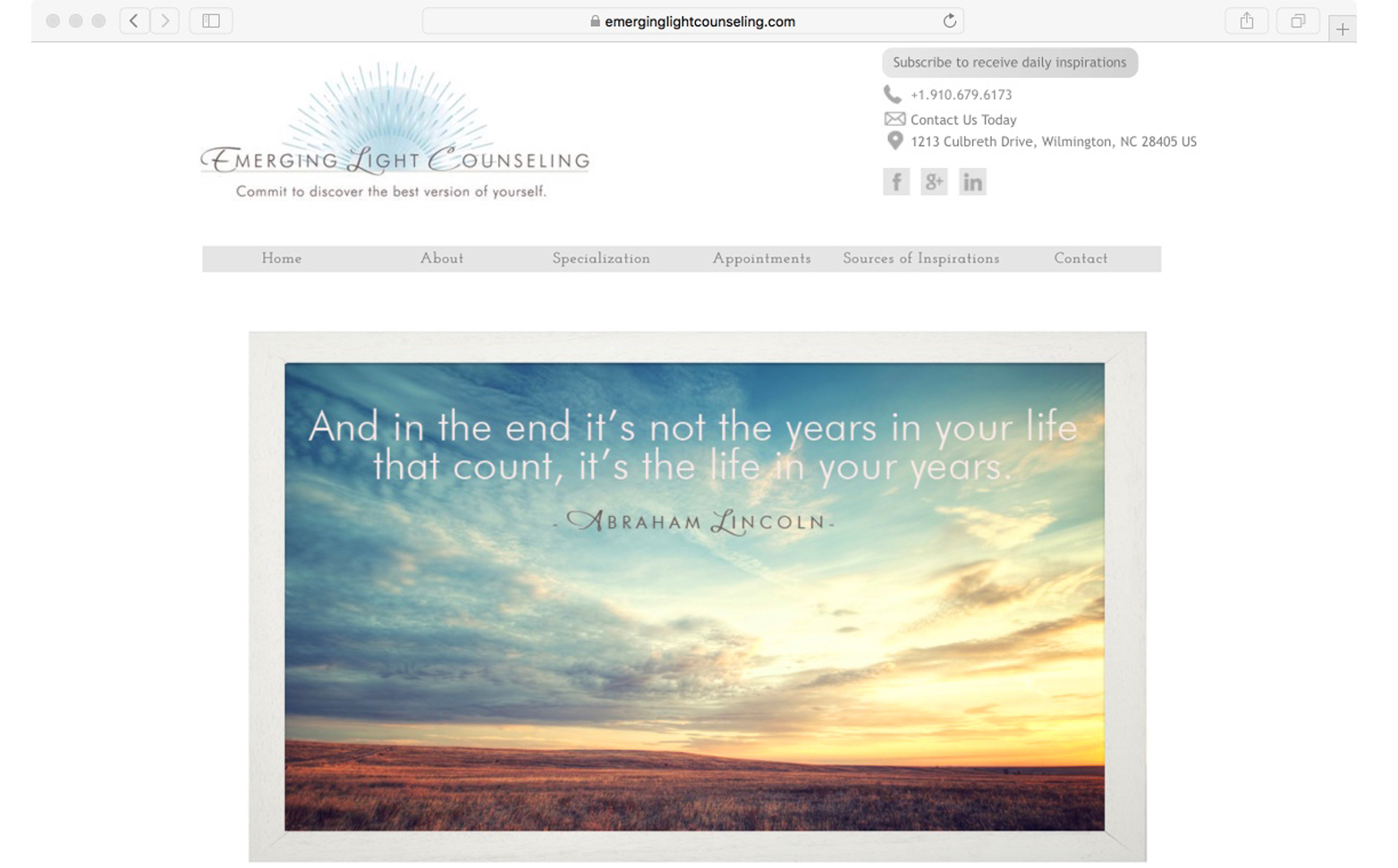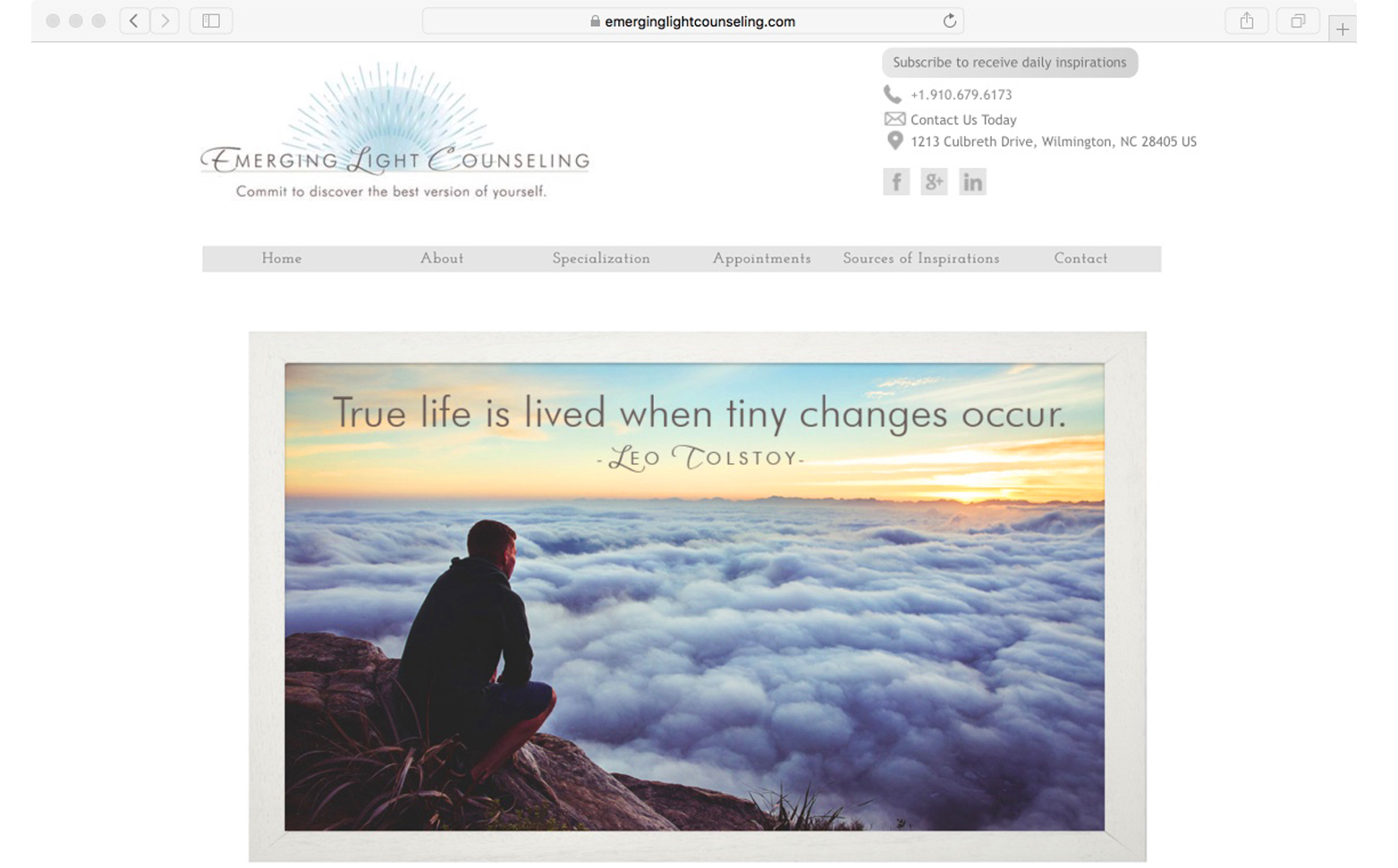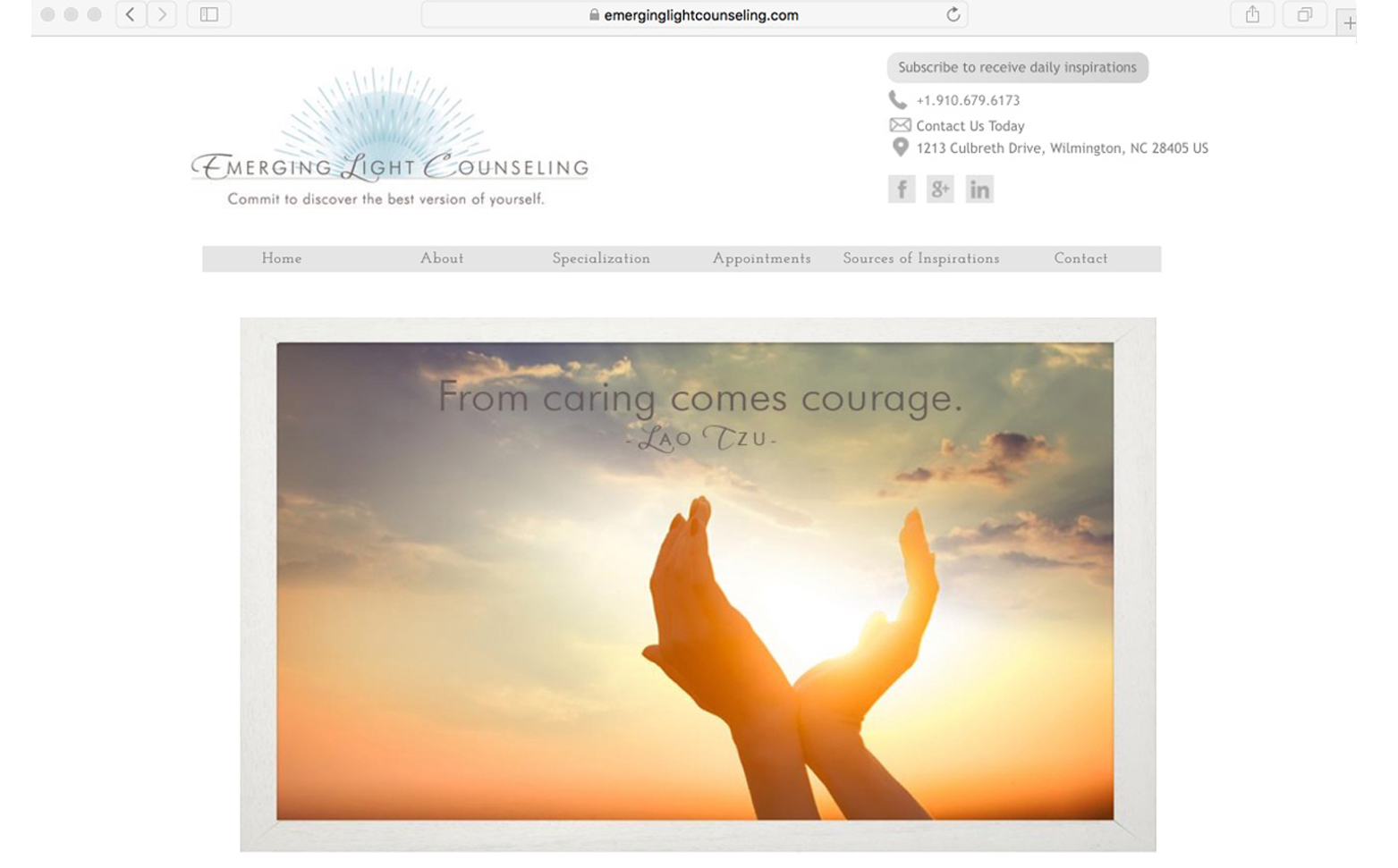 Social Media & Email Marketing